Manhattan Toy Company at Nook
We've teamed up with Manhattan Toy Company to bring you an immersive experience of their most beloved toy collections. For a short time, you'll have the chance to see what happens when a play space that sets out to elevate the standard for family-friendly joins forces with a toy company that recognizes that "we are profoundly influenced by the toys we play with."
When we partner with brands in our spaces, our goal is to help you find that doll or that toy car or that book that will punctuate your memories of this very special time. So we'd love for you to join us in welcoming Manhattan Toy Company into our space. And, as with all the experiences that we create at Nook, we hope you'll make a memory.
#MTCxNook
#inspirationsatplay
#playatnook
About Nook
At Nook, we believe there's no time more important than this one: from the disorienting highs and lows of baby's first year, the rapid-fire succession of toddler and preschool milestones, to your growth as a parent balancing family needs with your own. So we set out to elevate the standard for "family-friendly" by bringing world-class design and artistry, quality and intention to spaces where young families play, learn, and celebrate.
Founders' Stories
"I was frustrated with the play space options available to my daughter and me. They all seemed to speak in outdated generalizations: pinks, blues, and brightly colored plastic toys crammed in loud, chaotic spaces. I often found myself standing against a wall, counting down the minutes that would justify the cost of admission. Having struggled for years to start a family, I didn't want to be sidelined for my daughters' experience of play. This time is so precious and fleeting and important not only to my kids' development, but also to my growth as a woman and a mom—so I set out to create a brand that elevates family-friendly and reflects back to families, through high-end design, just how important this time is." Maria holds an MBA from Georgetown University. She is a mother of three.
"Becoming a parent for the first time, I felt really disoriented. I thought I was a creator of life and family, but so many institutions made me feel like as a mom, I was there to simply do a 'job'. I wanted to create a space that recognized the reality of having young kids, but also saw me as a modern woman — a space where parents are people, too. I didn't 'press pause' on my life to have a family and raise my kids. My family life is my life and I wanted to create an experience and a community that truly celebrates and makes meaningful space for family." Sy holds an AB from Harvard University and law degrees from Columbia and McGill. She is a mother of three.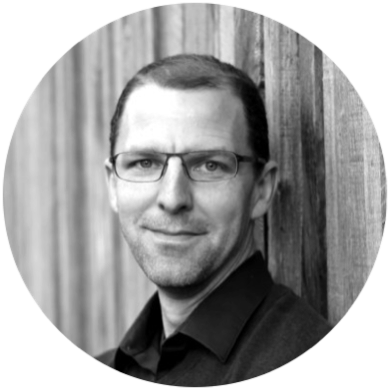 "From a very young age, I was always surrounded by creativity. Both of my parents were constantly putting me in situations which stimulated my curiosity and my desire to learn, by drawing, building, and experimenting in every possible medium. I am quite certain it was this creative stimulation that led me to architecture and design. Now, as a practicing architect and parent myself, I am keenly interested creating stimulating, multi-sensory experiences where kids can not only learn and grow, but find joy and excitement in the process. The mission of bringing thoughtful design to play holds tremendous potential, where parents and their children can participate together in a custom-designed environment, meant to serve as a catalyst for imagination. Ben holds a B.Arch from Cal Poly and an M.Arch from UCLA. He is a father of two.
Let's get social
#playatnook
#playlearncelebrate